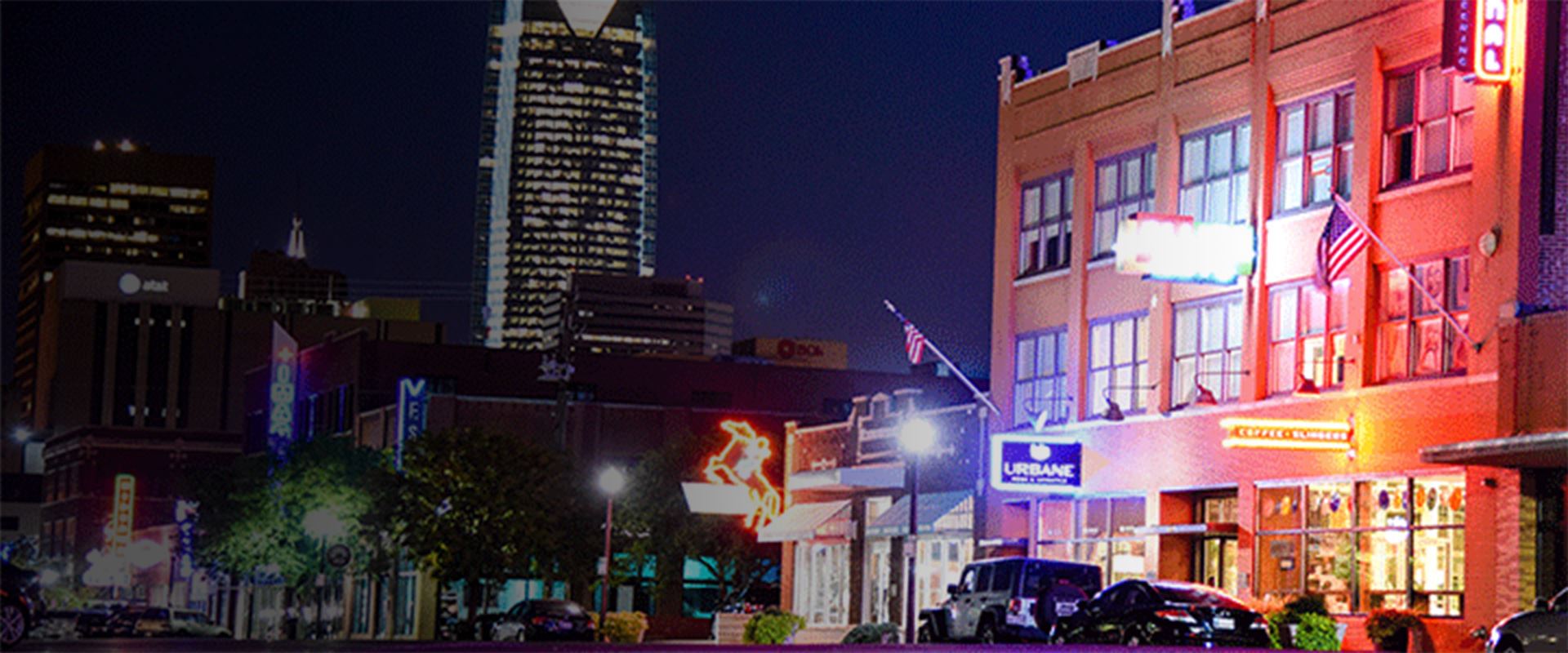 Business & Commercial Transactions
Oklahoma City Business Lawyers
Representing Businesses throughout the Midwest
No matter your business's size or industry, you will inevitably face demanding challenges that require legal attention. Your business deserves a legal partner who takes pride in what they do and is committed to providing the tailored, dedicated guidance you need to succeed.
At The Schroeder Group, our business attorneys OKC represent public and private companies, start-ups, prominent financial institutions, private equity and investment funds, investors, funding sources, and more. We are creative, knowledgeable-problem solvers who are proud to offer a sophisticated level of service to our clients.
Our OKC business attorneys are prepared to assist your business with commercial transactions, lending and financing, government contracts, employment and labor issues, litigation, restructuring, and more.
In addition, our law firm can support your company on a transactional basis. Still, we are also prepared to serve as your business's general counsel.
Put our extensive skills and experience to work for you. Call (405) 704-3882 or contact us online to schedule a free initial consultation today with our business attorneys in OKC!
Corporate and Commercial Transactions in OK
Your business needs a capable advocate when navigating any complex transaction. Our Oklahoma City corporate attorneys endeavor to help our clients negotiate favorable terms, overcome obstacles, adapt to regulatory hurdles, and move transactions forward.
We routinely represent high-profile corporate clients and advise issuers, underwriters, counsel boards, and special committees. Our firm can leverage this unique blend of experience to protect your interests throughout each stage of your transaction.
Our Oklahoma City business lawyers can assist your company with transactions involving:
Joint Ventures
Mergers
Acquisitions
Cross-Border Acquisitions
Distressed Acquisitions
Divestitures
Spinoffs
Syndicated Capital Markets
High-Value Leveraged Financing
Assed-Based Lending
Infrastructure Projects
Government Contracts in Oklahoma
Our team at The Schroeder Group assists our clients with all aspects of doing business with local, state, and federal government agencies. From bidding to delivery, we provide practical and personalized advice, including an assessment of the civil and criminal risks that come with accepting a government contract.
Our OKC business & legal professionals have considerable experience assisting clients with:
Bids and Proposal Reviews
State and Local Procurements
Government Contractors
Accounting, Bookkeeping, and Audit Defense
Internal Investigations
Compliance Issues
Crisis Management
Intellectual Property Protection
Bid Protests and Dispute Resolution
Suspension Debarment
Lending and Financial Transactions
When helping our clients source and secure financing, we keep in mind both their short- and long-term needs. We work to facilitate deals with all complexities as efficiently, safely, and professionally as possible. Our track record speaks for itself: Our firm has built lasting relationships with Fortune 500 companies, entrepreneurs, insurers, and investors across the aviation, energy, real estate, and cannabis industries.
We are ready to provide comprehensive support for many types of financial transactions, including those involving:
Single Lenders
Multi-Lenders
Syndicated Lending
Capital Markets
Asset-based Lending
Commercial Real Estate
Energy
Private Wealth
Business Banking
Inter-Creditor Relationships
The Middle Market
Restructurings and Workouts
Employment and Labor Issues
It does not matter if you are a massive public corporation or a privately held startup: Sooner or later, you will face some sort of employment dispute. Your company must make every effort to comply with all applicable labor laws and enforce best practices to minimize the possibility of government investigations and litigation.
Our firm can defend your business in single-plaintiff, class, and collective legal actions. We can also help you enforce your rights in matters involving the misappropriation of trade secrets, unfair competition, non-compete issues, and breaches of employment agreements.
We can represent you in labor disputes involving:
Wage and Hour Violations
Discrimination
Hostile Work Environments
Sexual Harassment
Wrongful Termination
Harassment
Denial of Protected Leave
The Employee Retirement Income Security Act of 1974 (ERISA)
Beyond litigation support, our legal professionals have a history of successfully advising companies of all sizes and types on issues involving executive compensation, including proxy filings, Section 16 filings, IPOs, and other reporting obligations. We can also help your business explore employee retirement, health, and welfare benefit programs.
Commercial Litigation in Oklahoma City, OK
Our Oklahoma City commercial litigation lawyers are aggressive litigators who are prepared to fight for your business's interests in and out of the courtroom. While we are more than willing to help you explore alternative forms of dispute resolution, including mediation, we are always ready to go to trial. Our top priorities are securing the best possible outcome and achieving your legal objectives.
We are known for our meticulous trial preparedness, relentless advocacy, and exceptional record of success. This reputation gives our Oklahoma City business lawyers tremendous leverage when negotiating a favorable out-of-court settlement.
Business Restructuring and Insolvency
If your business is struggling with debt or experiencing seemingly insurmountable financial difficulties, we can assess whether filing for Chapter 7 or Chapter 11 bankruptcy may be able to facilitate the relief you need. We will walk you through how the process will work, how it can benefit your business, and what obstacles you might face.
Our firm also represents creditors and debtors in bankruptcy cases. We understand how to approach these sensitive, high-stakes matters from both sides and will use this knowledge to fight for maximum recovery, no matter the circumstances.
Get the tenacious representation your business deserves. Call (405) 704-3882 or contact us online to learn more about how our Oklahoma business attorneys can serve you.
Contact Our Firm
How Can The Schroeder Group Serve You?