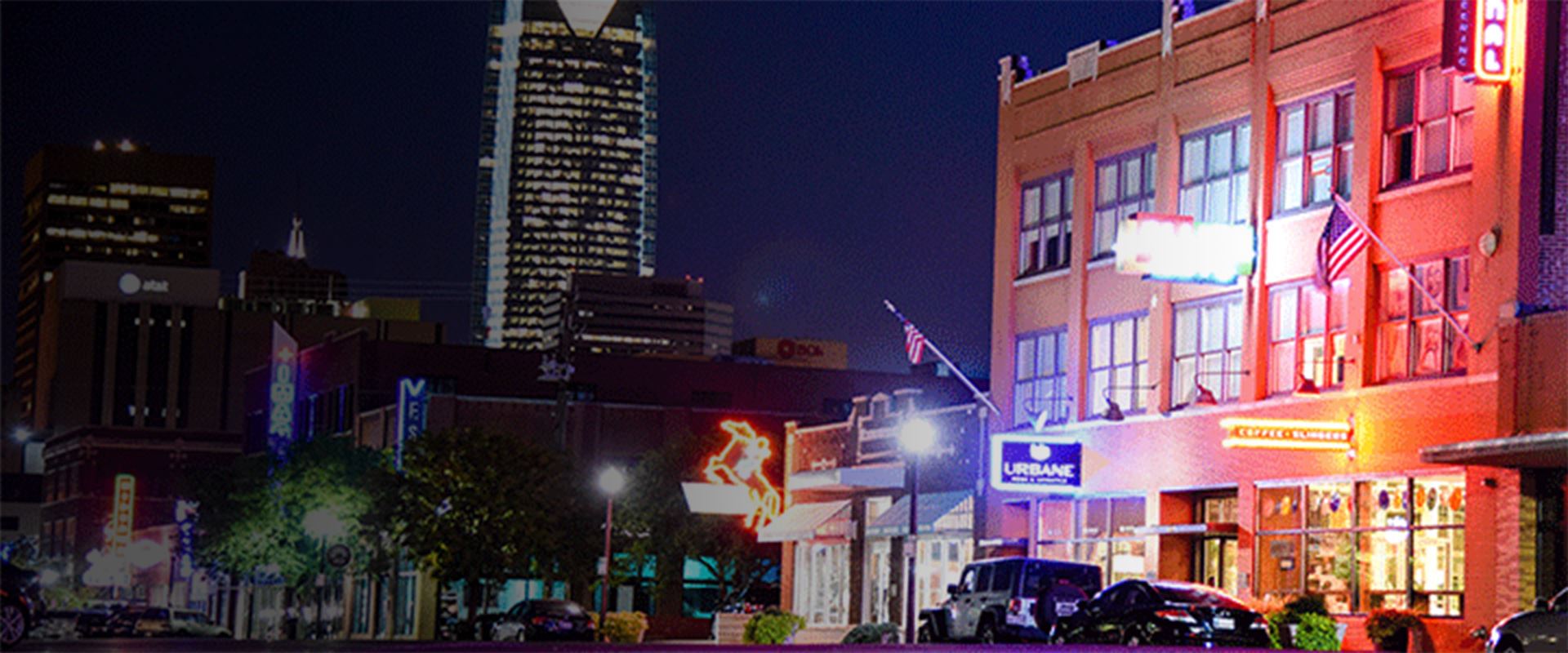 Oklahoma City Real Estate Transaction Lawyers
Legal Guidance for Buyers and Sellers of Commercial Real Estate
At The Schroeder Group, we proudly provide comprehensive legal support for businesses of all sizes. Our Oklahoma City commercial real estate transaction attorneys leverage our skills and insights to seek favorable deals focused on protecting our clients' interests and needs. With our deep knowledge, vast experience, and commitment to building lasting relationships with our clients, we are here to guide you through every step of your commercial property journey.
Schedule a consultation by calling (405) 704-3882 or contacting us online today.
Types of Properties Involved in These Transactions
Commercial real estate encompasses a wide range of property types.
At The Schroeder Group, we handle transactions for various properties, including but not limited to:
Office buildings: Whether you're a startup seeking your first office space or a well-established corporation looking to expand, we can assist you in all aspects of office property transactions.
Shopping centers: For retail businesses, finding the right location is crucial. Our experience in shopping center transactions can help you find a space aligning with your business goals.
Storage warehouse: From negotiating lease agreements to finalizing sales, we know how to facilitate smooth transactions for storage warehouses.
Apartment complexes: If you're venturing into the multifamily housing market, we can streamline the process and work to protect your investment.
Assembly plants: Complex transactions like assembly plant acquisitions require meticulous attention to legal details, and we're here to handle it for you.
Key Stages of Commercial Real Estate Transactions
A commercial real estate transaction, distinguished by its complexities and potential rewards, entails navigating key stages that shape the course of each deal.
These stages include the following:
Finding the right property: With our extensive network and understanding of the local market, we can help you identify properties to meet your business requirements and financial objectives.
Underwriting: Our skilled team assists in evaluating the feasibility of the transaction, analyzing the potential risks and rewards associated with the property.
Due diligence: Thorough due diligence is critical in commercial real estate. We conduct comprehensive investigations, ensuring that all aspects of the property align with your expectations.
Closing: The final stage involves negotiating and finalizing the transaction. With our guidance, you can navigate the complexities of the closing process smoothly and efficiently.
The Vital Role of an Attorney
Having an experienced attorney by your side is invaluable during these complex deals.
Our Oklahoma City commercial real estate transaction lawyers can help with the following:
Legal insights: Real estate laws and regulations can be a labyrinth of intricacies. Having an attorney by your side means having a seasoned guide with an in-depth understanding of the legal landscape. With their insightful knowledge, they can adeptly navigate legal challenges, facilitating a smooth and secure transaction.
Contract review: A skilled lawyer can meticulously review real estate contracts, scrutinizing every clause and condition to safeguard your rights and interests. Moreover, they are adept negotiators, positioning you to seek favorable terms.
Regulation compliance: Real estate transactions don't exist in a vacuum; they are subject to a web of local, state, and federal regulations. Failing to comply with these can lead to costly consequences. A proficient attorney can carefully consider the impact of these regulations on your transaction, ensuring that you remain in full compliance and avoid potential legal pitfalls.
Identifying defects: A lawyer can help you address defects or encumbrances and seek a resolution before finalizing the transaction. This proactive approach can safeguard you from future legal disputes and surprises.
Take the First Step—Call Our Firm Today
If you are considering buying or selling commercial real estate in Oklahoma City, don't hesitate to contact us. Our team is here to support you through every stage of the deal. Let us leverage our knowledge, skills, and experience to facilitate a seamless process.
Contact us at (405) 704-3882 to discuss your business needs with one of our attorneys.
Contact Our Firm
How Can The Schroeder Group Serve You?