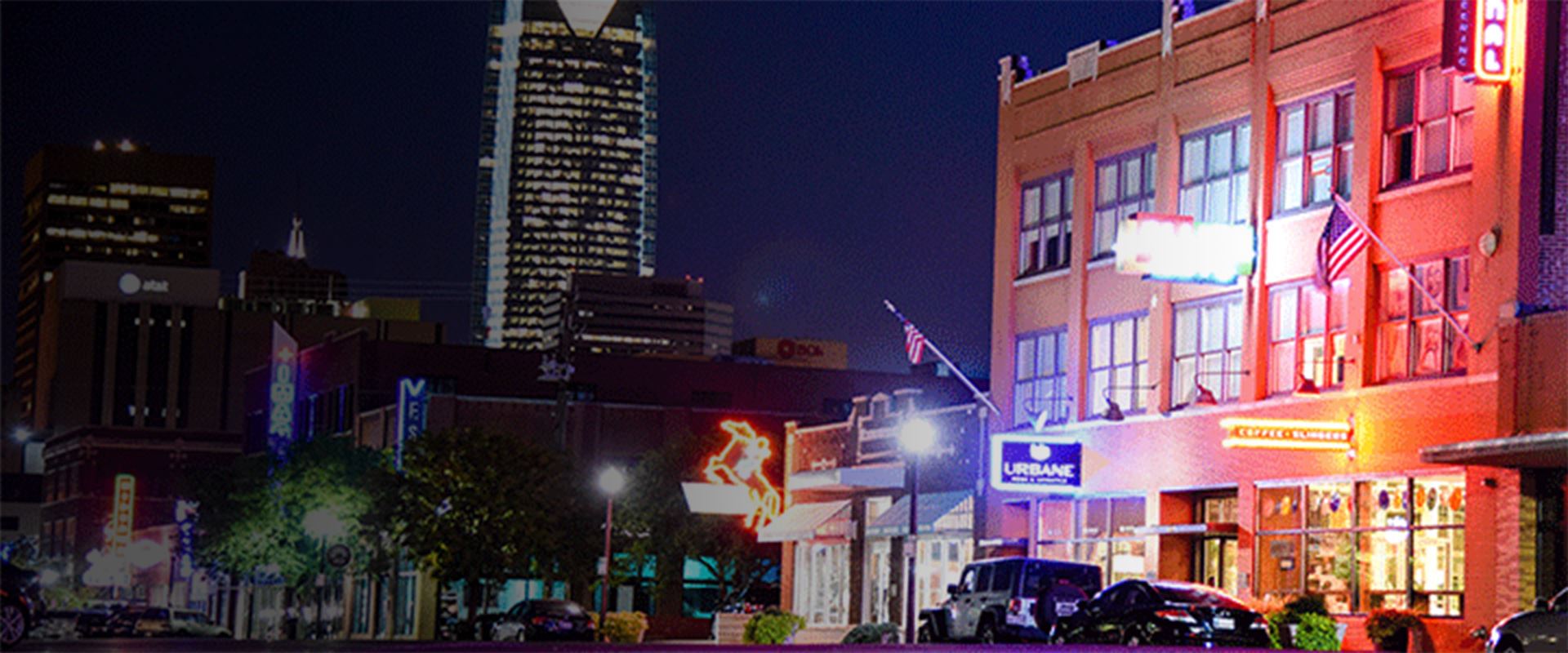 Oklahoma City Commercial Real Estate Attorney
Closing Commercial Real Estate Transactions Throughout the OKC Metro
Completing any commercial real estate transaction will require thorough due diligence and a complete understanding of all applicable laws. Dedicated legal professionals can help protect your interests throughout each stage of these complex transactions.
At The Schroeder Group, we represent purchasers, sellers, developers, borrowers, and lenders in real estate transactions of all types and sizes. Our Oklahoma City commercial real estate attorneys frequently handle multifaceted deals involving the acquisition, sale, financing, leasing, and/or development of commercial, industrial, and multifamily properties. We draw upon our extensive knowledge of tax, environmental, and corporate law to provide sophisticated guidance and advice to our clients. Our firm also assists with capital market transactions and can help your company structure, finance, and securitize mortgage loans and property-related assets.
Your case is more than a transaction to our legal professionals. We strive to build lasting relationships with our clients, and we will leverage our knowledge and experience to help your business achieve its objectives.
If your business needs help closing a commercial real estate transaction in OKC, do not wait to schedule a free initial consultation. Call (405) 704-3882 or contact us online today!
Commercial Real Estate Matters We Handle
In addition to assisting with commercial purchases and sales, our team at The Schroeder Group also represents other members of the real estate industry in various types of complex transactions. We routinely work with financial institutions to facilitate a vast spectrum of lending offerings, including traditional and securitization-oriented finance transactions. We also support issuers, underwriters, sponsors, and other players in the securitization process.
Our firm can continue to help you manage your real estate investments. We have considerable experience planning and implementing ownership structures leveraged for real estate investment trust (REIT) formations and transactions. Our Oklahoma City real estate attorneys can walk you through financing strategies at each stage of your venture's investment cycle.
We are also prepared to support clients who need assistance with real estate-related bankruptcy, workouts, or restructuring. Our team has successfully handled bankruptcy filings, workouts, restructurings, and foreclosures for many types of projects.
How Can A Commercial Real Estate Attorney In Oklahoma City Help You?
An OKC commercial real estate lawyer can work wonders for you on a variety of commercial real estate issues. Your attorney will have years of experience in working with individuals struggling with commercial real estate matters and will be able to guide you through each step of the process.
A commercial real estate attorney in OKC can help you in the following ways:
Negotiating for a favorable settlement

Guide you through each step of the process

Serve as a support system

Provide clarity to any questions that you have

Help you avoid potentially costly errors

File your paperwork correctly and timely

Help you draft contracts (such as HOA documents, closing documents, and home inspection statements)
Our OKC commercial real estate lawyers are available to assist you with any real estate matter with which you need legal advice and help.
What is Involved in a Commercial Real Estate Acquisition?
Whether you are a brand-new start-up or a multinational corporation, commercial real estate is almost certainly a central component of your business's operations. Acquiring commercial, industrial, or multifamily property is not as straightforward as purchasing residential real estate. Fortunately, our seasoned Oklahoma City commercial real estate lawyers can offer professional assistance and support from beginning to end.
Most commercial real estate acquisitions will involve the following steps:
Conducting due diligence. Before your business makes an offer on a property, you should assess the property's estimated value, fundamentals, potential compliance issues, and any other factors that might influence the transaction. In other words, you want to obtain as much information as possible so you can make an informed decision about how to move forward. Your business can save a lot of money and time if it conducts due diligence before signing a purchase agreement. We can help prepare a due diligence report or evaluate existing, already-completed research.
Negotiating and signing the purchase agreement. Next, you will need to agree on a purchase price and negotiate a purchase and sale agreement (PSA). This contract will include a timeline for the closing process and other contingencies specific to your deal. Our team can prepare, review, and finalize your transaction's PSA.
Facilitating escrow. You will need to transfer escrow funds to a third party mutually agreed upon by both parties. Our firm can connect you with professional escrow agents.
Reviewing disclosures. You should never assume that the seller will disclose every potential problem with a property, even when they are legally required to do so by your PSA. Hopefully, due diligence will have already identified most (if not all) issue areas. We can help you carefully evaluate all disclosures to confirm they are consistent with your expectations and goals.
Obtaining a title report. A preliminary title report will confirm the chain of title and identify any potential encumbrances, including easements and liens. Quiet title actions make be necessary to facilitate a "clear title." We can help you understand your options when you encounter encumbrances, take quiet title actions, and help you obtain title insurance.
Reviewing zoning, land use, and environmental concerns. You must verify the property you are purchasing is appropriately zoned and that no potential environmental problems will expose your business to unnecessary liability. Our team knows how to cut through red tape and resolve these types of issues.
Completing inspections and appraisals. Pre-transaction due diligence can only accomplish so much. Sooner or later, you will need a professional to thoroughly inspect each element of the property, including its water, septic, sewage, gas, cable, and electrical systems. A private appraiser can give you an estimate of the fair market value of the property. An OKC commercial real estate lawyer from our firm can help you find inspectors and appraisers and review their findings.
Generating the closing statement. As you near the end of the transaction, you will need to create a "closing statement" that summarizes all of the costs involved in the closing process as well as all of the money that has moved between you and the seller. We can accurately prepare this important document.
Evaluating assigned agreements and tenant estoppel certificates. If you are purchasing an existing building, there may be service agreements that you will "inherit" as the buyer. For example, the seller may have a contract with a specific firm or person to provide janitorial services to the property. If the property has current tenants, we can help you get certificates that clarify the terms of their leases and whether there are currently any active defaults you will need to manage.
Closing the deal. After all of the preceding steps have been completed, you can move to sign all final documents and complete the transaction. Escrow funds will be released, money will change hands, and you will obtain formal ownership of the property.
No matter the complexity of your commercial real estate transaction, we can provide the skilled advocacy you need to achieve your objectives. Call (405) 704-3882 or contact us online to discuss your case with our Oklahoma City commercial real estate attorneys.
Contact Our Firm
How Can The Schroeder Group Serve You?